Amish Poly Furniture
Amish Poly Wood Outdoor Furniture combines sustainable, recycled materials with outstanding Amish craftsmanship to create beautiful, durable, and maintenance-free patio and outdoor furniture for your enjoyment. Our collection of Outdoor Poly Furniture is made in the USA with over 90% recycled milk jugs. Poly Furniture is strong, fade resistant, and maintenance free. Your Poly Patio Furniture and Outdoor Dining Furniture is built to withstand the elements and the test of time.
Quality Amish Craftsmanship
The Amish Crafted Outdoor Furniture at Clear Creek Furniture is crafted using mortise and tenon joinery, aluminum bracing, and all stainless steel hardware. The durable, fade resistant high-density polyethylene (HDPE) plastic material has the look, feel, and texture of wood. The quality construction of our Poly Furniture ensures that your new Poly Outdoor Furniture will stay as beautiful as it is durable for full outdoor use, no matter what the weather, hot or cold (even salty).
Amish Poly Furniture is an Environmentally Friendly Option Made With Recycled Materials
Constructed from over 90% recycled milk jugs, our Amish Poly Furniture is a sustainable option for your outdoor patio and living space. The use of recycled materials keeps tons of plastic milk jugs out of landfills, and reduces the need for new plastic to be created.
Is Amish Poly Furniture Made of Recycled Plastic?
Yes. Our Poly Furniture is constructed using high-density polyethylene (HDPE) plastic from recycled milk jugs.
Does Poly Furniture Hold Up in Harsh Weather Conditions?
Yes. Amish Poly Furniture is durable in all weather conditions, from scorching, summer heat to freezing sub-zero winters. Poly Furniture is designed to last a lifetime, resist fading, and is maintenance free.
Where Can I Buy Amish Poly Furniture?
Visit Clear Creek Amish Furniture today! We have a wide selection of Poly Furniture for sale in our Waynesville, Ohio Amish Furniture showroom, conveniently located just south of Dayton and north of Cincinnati.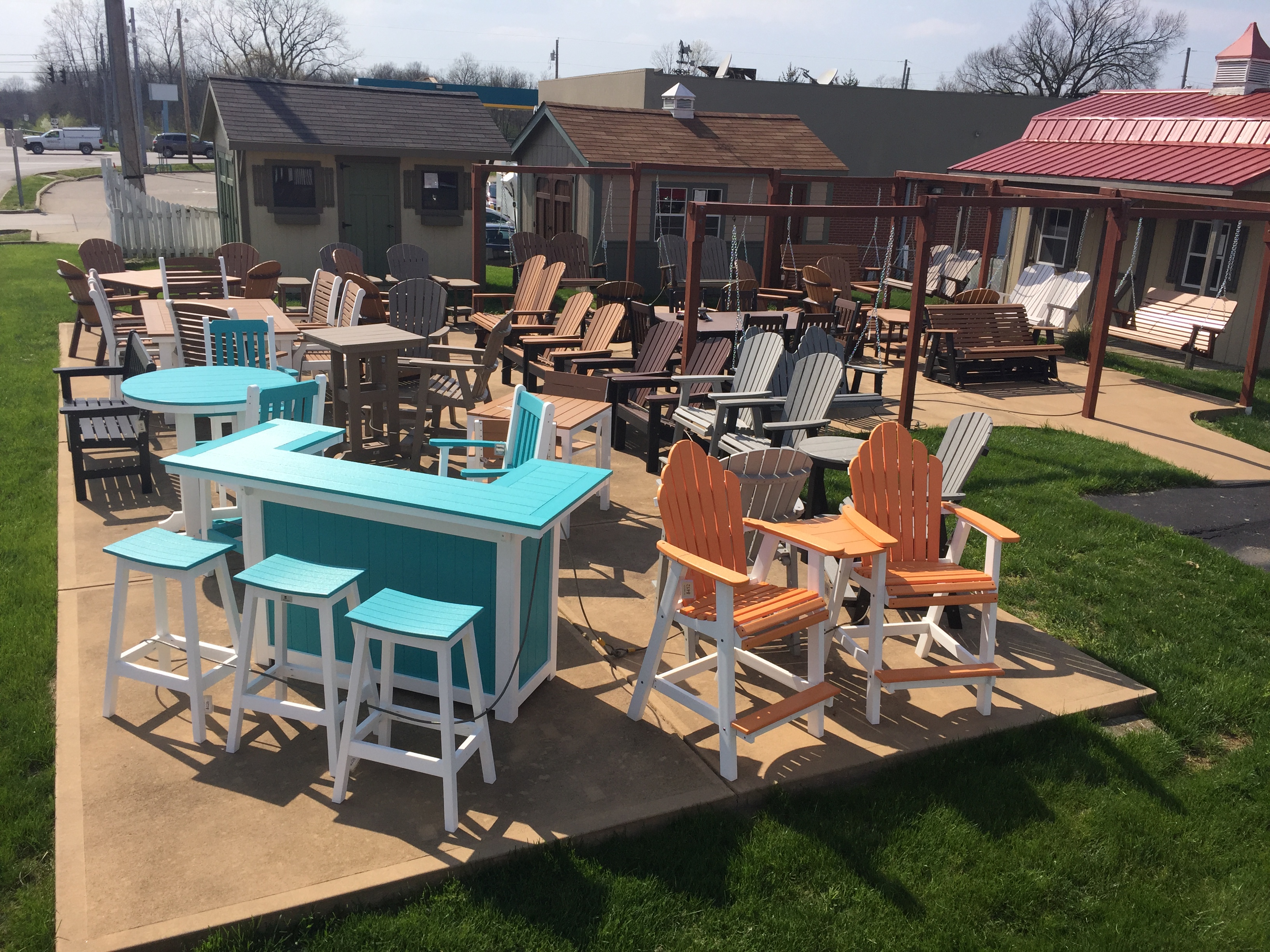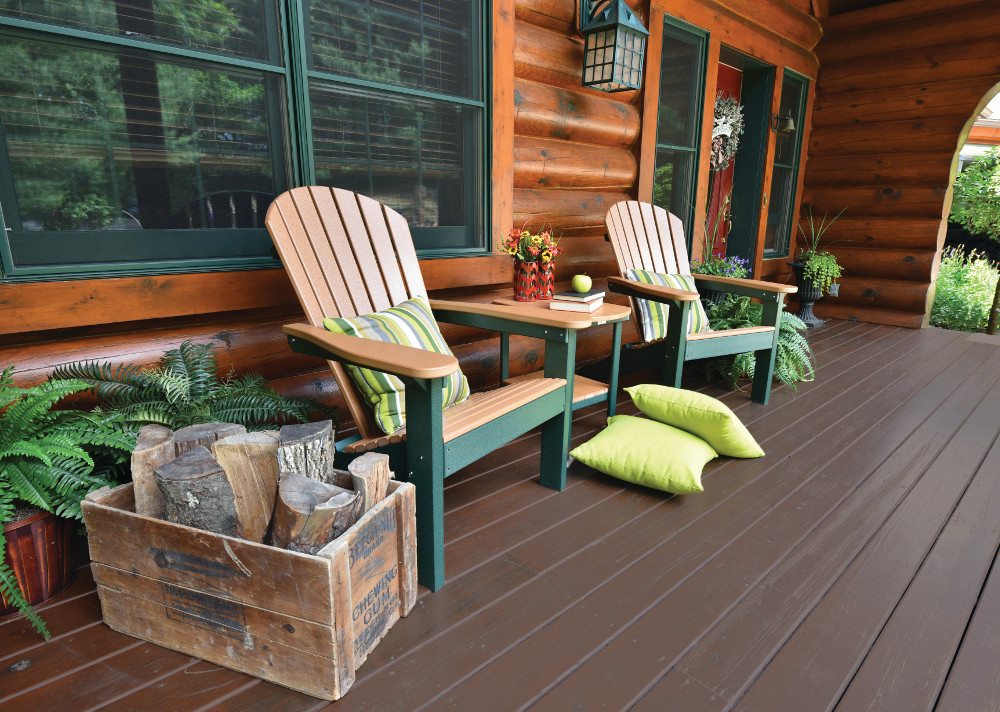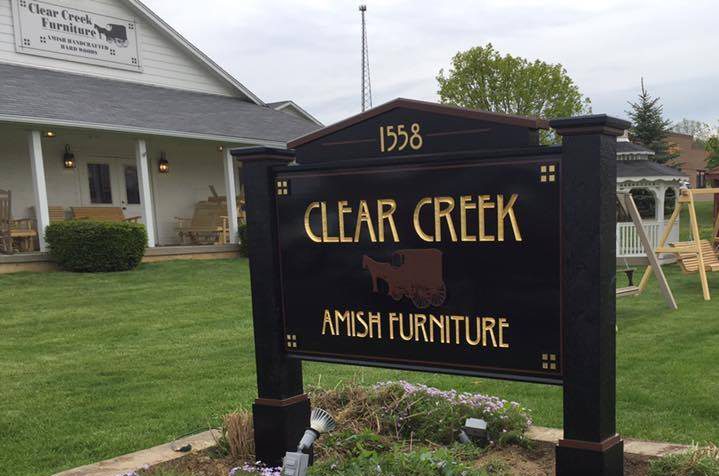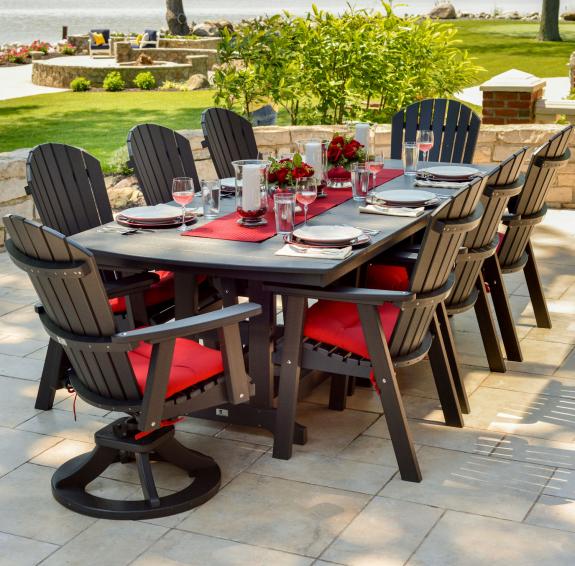 Poly wood furniture withstands the elements. Year after year. From harsh Ohio winters to the sun, sand and salt water of the North Carolina ocean. Browse our collection of outdoor dining tables, picnic tables and dining chairs.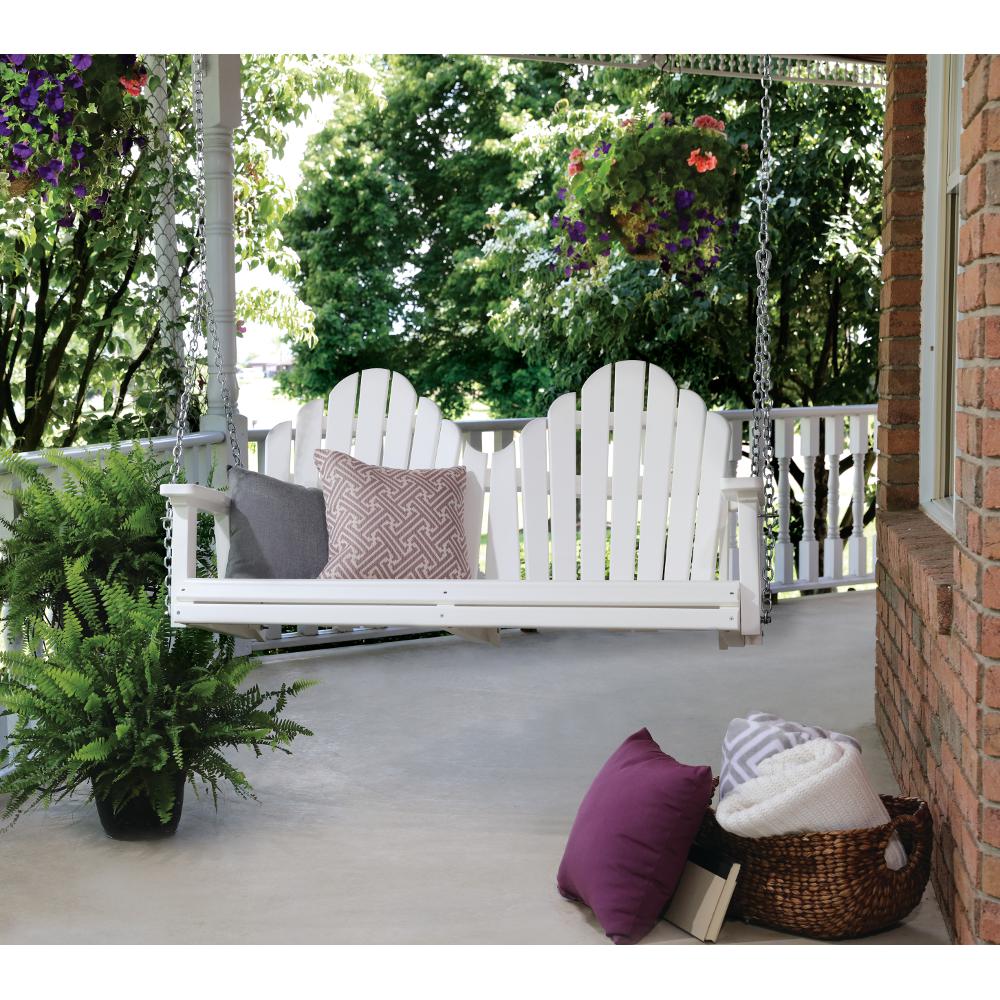 Poly wood porch swings let you enjoy the great outdoors from the comfort of your front porch. Durably constructed, fade resistant and maintenance free Poly Porch Swings ensure carefree enjoyment for a lifetime
Poly Outdoor Seating Arrangements enhance your outdoor living space! From poolside Poly Adirondack Chairs, to Poly Firepits, Poly Gliders, Poly Benches and Poly Rockers for your porch or patio, you will love our huge selection of pieces.
Clear Creek Amish Furniture
Clear Creek Amish Furniture
1558 OH-73, Waynesville, OH 45068, USA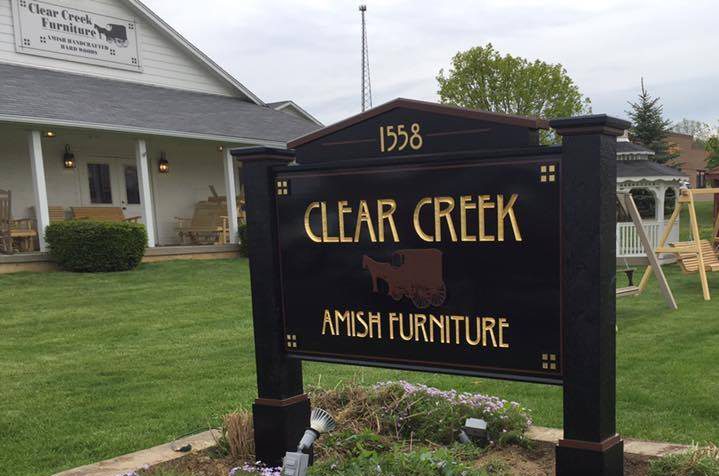 Clear Creek Amish Furniture
1558 State Route 73 E., Waynesville, OH 45068
Between Dayton and Cincinnati
Telephone: 513-897-9669 or 800-328-8871
Hours: Mon-Thurs: 11AM-7PM Fri: 11AM-5PM
Sat: 10AM-6PM Closed Sunday & Major Holidays