This is the perfect, no maintenance product! It can be left out all year! Just hose it off after a long winter or a spring full of pollen!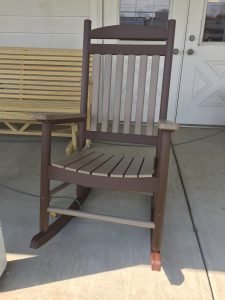 This material is made from recycled milk jugs!  All of the fasteners are stainless steel!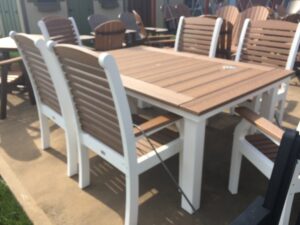 We also offer a textured surface that looks like real wood!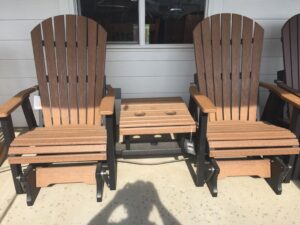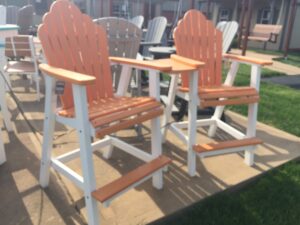 Stop in and see this fantastic product for yourself!  It has a 20 year guarantee!